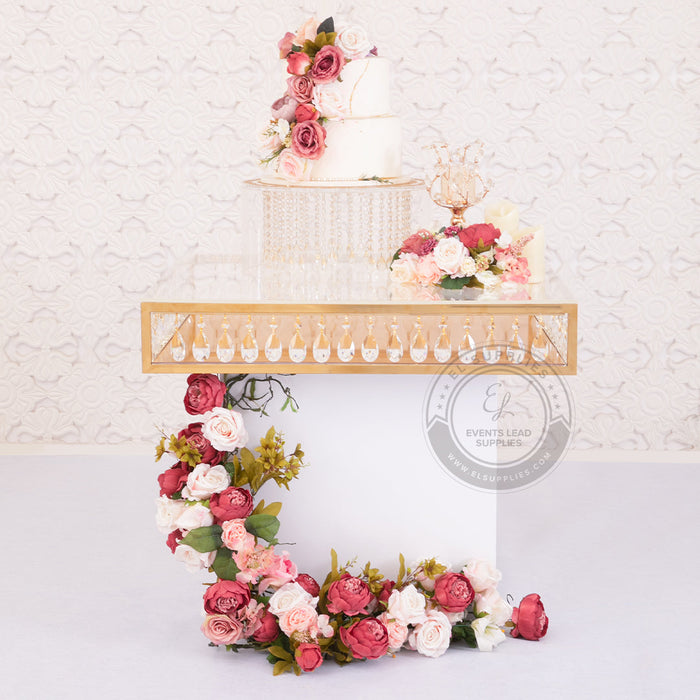 GEMMA Square Cake Table
Original price
$445.00
-
Original price
$445.00
This cake table is a masterpiece of design and functionality, featuring a transparent glass top and an eye-catching gold trim adorned with elegant crystal drops. The base is crafted from sturdy acrylic, and the entire table is designed for easy knockdown and flat-pack storage, making it as practical as it is stylish.
Design: Transparent glass top with decorative crystal drop trim.
Base: Acrylic construction for a modern look and knockdown capability.
Flat Pack: Designed for easy storage and transport.
Aesthetics: Gold trim adds a touch of elegance to any event setting.
Functionality: Ideal for displaying cakes and other confections.
Maintenance: Simple to clean and assemble, ensuring convenience and longevity.
Dimensions: 35 x 35 x 30inch

✓ Ships from Pittsburgh