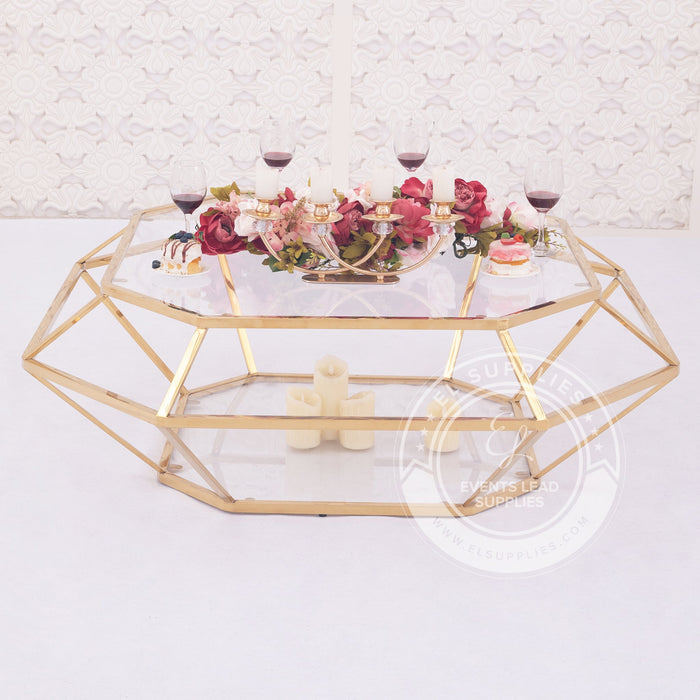 RUBY Coffee Table
Original price
$395.00
-
Original price
$395.00
The RUBY coffee table presents a geometric marvel with its interlocking stainless steel framework in a brushed gold finish. Crowned with a clear glass top, this piece is designed to impress, offering both a reflective surface area and an open lower shelf.
Design: Architectural geometric framework that makes a sophisticated statement.
Material: Stainless steel construction in a shiny gold finish
Top: Clear glass surface provides a transparent view of the intricate base design.
Durability: Robust build quality ensures longevity and sturdiness.
Maintenance: Easy to clean and care for, requiring only a simple wipe-down.
Dimensions: 43 x 43 x 18inch

✓ Ships from Pittsburgh