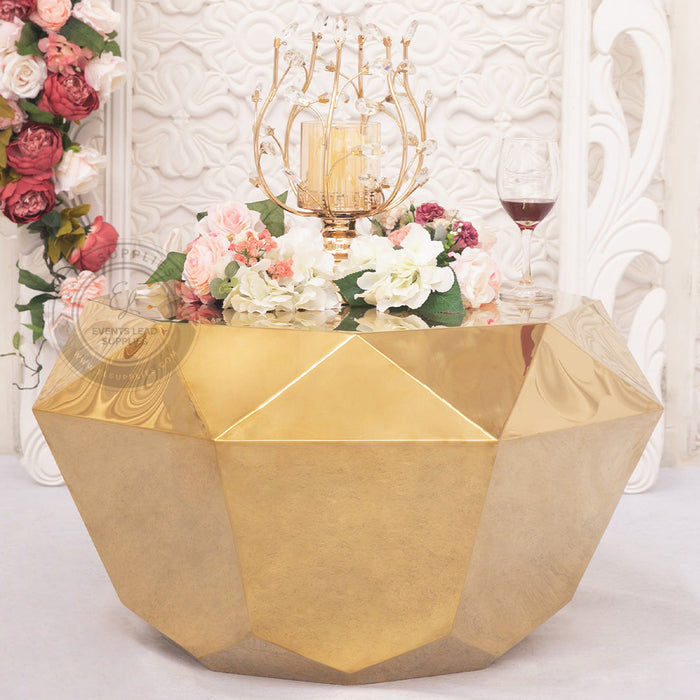 SMEME Coffee Table
Original price
$430.00
-
Original price
$430.00
This avant-garde coffee table is a bold statement piece, captivating with its multifaceted, geometric base. Crafted from stainless steel with a brushed gold finish, this table exudes luxury and modernity. Its design is reminiscent of a gemstone, with each plane catching the light to create a dynamic interplay of reflections.
Design: Geometric, gem-like base that adds a contemporary edge to any room.
Material: Stainless steel with a brushed gold finish for lasting elegance.
Aesthetic: Bold and modern with a touch of glamour.
Durability: Sturdy construction ensures it is built to last.
Maintenance: The smooth surface makes it easy to wipe clean.
Versatility: Ideal for various decor styles, from modern to eclectic.
Dimensions: 32x 32 x 18inch

✓ Ships from Pittsburgh